ZGametools Texturer
ZGametools Texturer is at an early stage of the development, this article is outdated.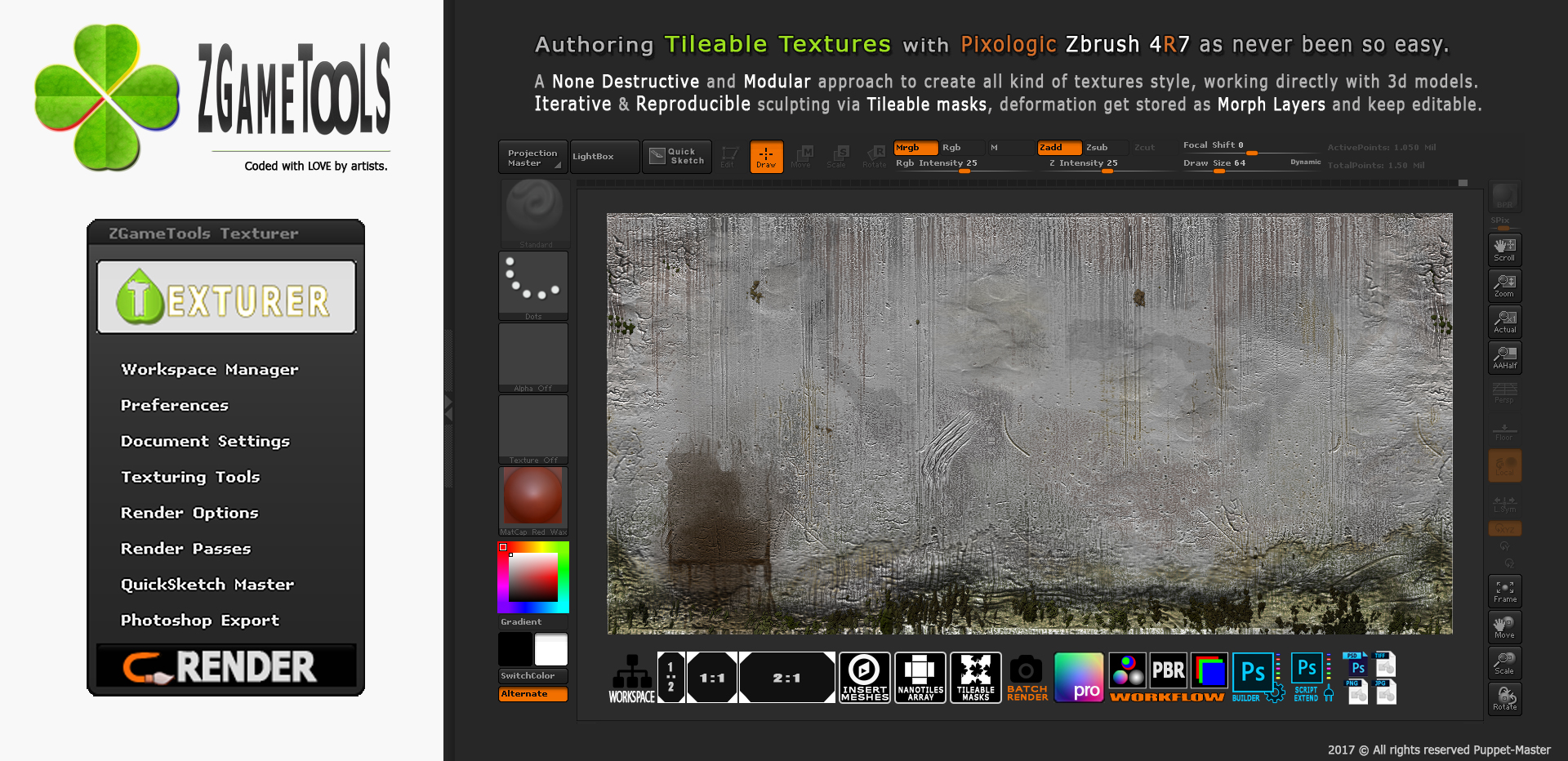 Description
Texturer Module, is dedicated for Tileable Texture creation.
1:1 , 2:1 and 1:2 resolution format
Ztools Framers presets for each texture resolution.
Workspace Directory Manager
None destructive workflow based on 3d model ( opposed to full 2D workflow like Substance Designer)
Modular Texturing ( based on the subtool stack visibility)
Mask based Sculpting ( generate tileable mask on fly, and reapply the deformations to reverse the effect.)
Nanomesh Tiling ( Horizontal+Vertical, Horizontal Only or Vertical only)
a professional Tangent normal map algorithm ( see comparison and tests with UE4, Unity3D, marmot Toolbag and Substance Painter) .
ZGametools to photoshop ( live communication Zbrush > PS )
Hookable Javascript for Zgametools to Photoshop
8k support
PBR Workflow
PSD, PNG, JPG TIF file format Export
and more and more
Common Features
Note : Common Features are includes with Renderer, Texturer and Baker modules
Workspace manager :
The Workspace is the central place, to bridge and connect with external editors and edit the files you generated with Zbrush, into the Image editor or your favorite 3D editors.
A Workspace Directory is a pre defined Folder Structure with sub-directories, within the one all the assets* are stored and organized to improve the workflow and files exchange with Image and 3d objects Editors.
Support :
Zproject, Ztools, Materials, Alphas and Brushes and reload them for later reuse.
Render Passes, Projects settings, user preferences, Mel and javascripts and more..
Note :
The Texturer but also the Baker and Renderer toolsets can point on the same Workspace Directory . You simply just have to take care the project name is different from Baker or Renderer toolsets.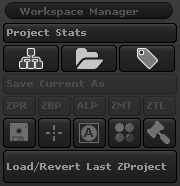 Preferences manager :
Plugin preferences can be store as file on disk within the workspace manager,
but you can also use the Slot System for quick store and restore of your settings.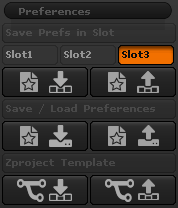 Ztemplates :
The Ztemplates are blank ZProject files that are stored into Zgametool plugindata, then you can call back later for next use with a different project. You can Store 4 Ztemplates ( one per slot).
Particularly useful to store canvas size, ztool to load at start up, materials, etc.
Texturer is default provides some presets of Ztemplates, but you can store your own ZTemplates.
An example of what you can do :
Load from slot 1 : ( in order: canvas ratio, canvas size, type of framers for tileable texture)
1:1, 1024*1024, 1 by 1 framer editable
load from slot 2 :
2:1, 2048*1024, 2 by 1 framer editable
load from slot 3:
2:1, 4096*2048, 1 by 2 framer editable
Note: ZTemplates are only available with Renderer and Texturer Modules.
Workflow presets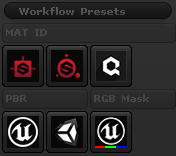 Presets help to set render options to combine Zbrush and other tools like Allegoritmic or Quixel Softwares using matID workflow
or UE4 and unity using the basic PBR workflow the propose ZGametools.
Workflow Tools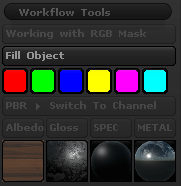 RGBMask helpers to generate mask base on RGB channels like for UE4 layer materials
PBR Switch Channel : Switch between Channel (albedo, gloss, spec, metal) when using preset of *Pbr Materials provides with Zgametools.
* PBR materials :
Library of Quad shaders that store Albedo, rough/gloss, Specular, metallic, RGB Values.
Texturing Tools
Full 3d worlflow and none destructive workflow
Framers* available for resolution format : 1 by 1, 2 by 1 , 1 by 2
Frame on tiling area for working with wrap mode
Frame on Render area to render your texture that includes a small margin this way create perfect seams without to fix them in photoshop.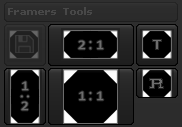 * A framer is a Ztool that is composed of key elements :
The "tile_area" and "render_area" subtools help to frame on the canvas
One Wrap plane mesh not subdivided as placeholder ( duplicate it to stack several wrap plane meshes)
One Wrap plane mesh ready for use ( but not subdivide )
Wrap Mode Scultping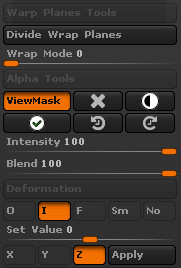 Sculpting using Wrap Mode on plane mesh
Alpha mask tools and deformation tools with offset, inflate, noise, smooth,flatten.
Insertmeshes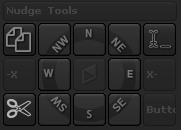 A compass and some other function that help to duplicate and move the insert mesh on opposed side of the canvas, for perfect tiling.
Other function help to split unmasked points,
rename to current tools to prevent duplicated subtool name on a same Ztool.
Nanomeshes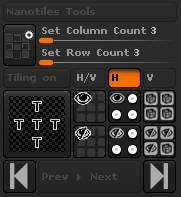 Setup plane (row and columns), append the new mesh to the Framer of choice,
Enable Nanomeshes tilling on Horizontal+Vertical, H only or V only.
Fibermeshes (apply the array on H=V,H or V)
Rendering batch process
BPR Rendering
No 2.5D tool involved
The Module propose a rendering batch process that can output different types of render passes using BPR.
Render batch process apply in accordance to subtools visibility options ( selected, visible,all)
During the Rendering Batch process each passes are saved on disk within the workdspace
you've defined in workspace manager.
Format output :
PSD, PNG, JPG, TIFF
Output texture maps :
Shaded, Depth, Mask, Ambient Occlusion, SSS
Flat, Polygroup, SpecularView*, normal map
World Normal map, Cavity, Curvature, Shadows
Albedo, Rough/gloss, Specular, Metallic,
12 bpr filters.
fake specular onto diffuse map with none pbr texture workflow
Misc features:
The Ui state is properly save on disk to prevent when you switch to a different plugin to reset of the Switches that compose the module you are working with.
At next startup all modules remember the workspace that were set at last Zbrush session.
Fully compatible with Custom layouts and custom interface colors.