Some Features :
Bake accurate normal maps and target the engine of your choice compatible with GGX and metalness workflow.
*** Optimize GGX reflections for Marmot toolbag, or Unreal Engine 4 using engine target presets, and some more support to come for ( maya/stingray, unity, cryengine)
**** Baking time are faster that substance painter baker or any other solution on the market ! *
***** BPR rendering AA is taking no time ! better quality that what Substance Painter 2.4.1 gave me after 1 minutes of baking with no AA !
Bridge Zbrush to Photoshop, Marmot Toolbag, and Unreal engine 4 with no effort. *
Use Toolbag or Unreal Engine 4 as previewer during your sculpting session in zbrush.
Switch to normal map shader then, sculpt directly the normal map in zbrush canvas.
Complete description of the video :
Workflow with External application * (all along the video i jump from app to app)
Workspace manager helps to exchange with Zbrush > photoshop > Marmot Toolbag, then finally end into Unreal engine 4.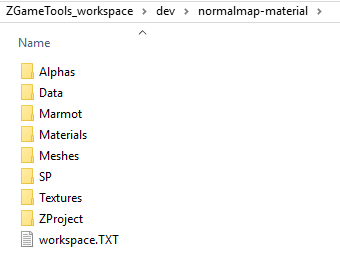 Both applications helps to check the all the baking that is entirely achieved into Zbrush, with the new Normal map Matcap.
Work in Zbrush, then bake and switch to the game engine and apply the edit, then you can use Toolbag or UE4 as previewer in combo with zbrush,
during your sculpt session.
1a. Sending the baked texture using ZgameTools core to Photoshop,
Note : then after the document is open into Photoshop, you don't need to use the core module, it will update in Ps if the file has changed.
1b. I just apply the crop to the texture to remove the margin and by the way the 1 pixel black border.
2a. Toolbag scene has been setup just before the video capture.
2b. The path to the texture are pointing within the workspace directory, where zbrush batch save all rendered passes you setup in the render options of the Zgametools.
2c. Then when you switch to PS or marmot toolbag will automatically apply the textures changes without to do anything.
3a. In UE4 you import your texture then setup the material,
3b. then you will only have to select the updated texture in content browser and click Reimport !
---
Clipping Tools ** ( 2'15 in the video)
Get more control on soft or sharpen edges of your sculpt/texture using the Zbrush tools ( clay polish, smooth, relax etc..)
Note : I use a clipping plane with an offset that is driven by the layers intensity, depend the result i like to get, adjust the clipping for soft or sharpen edging.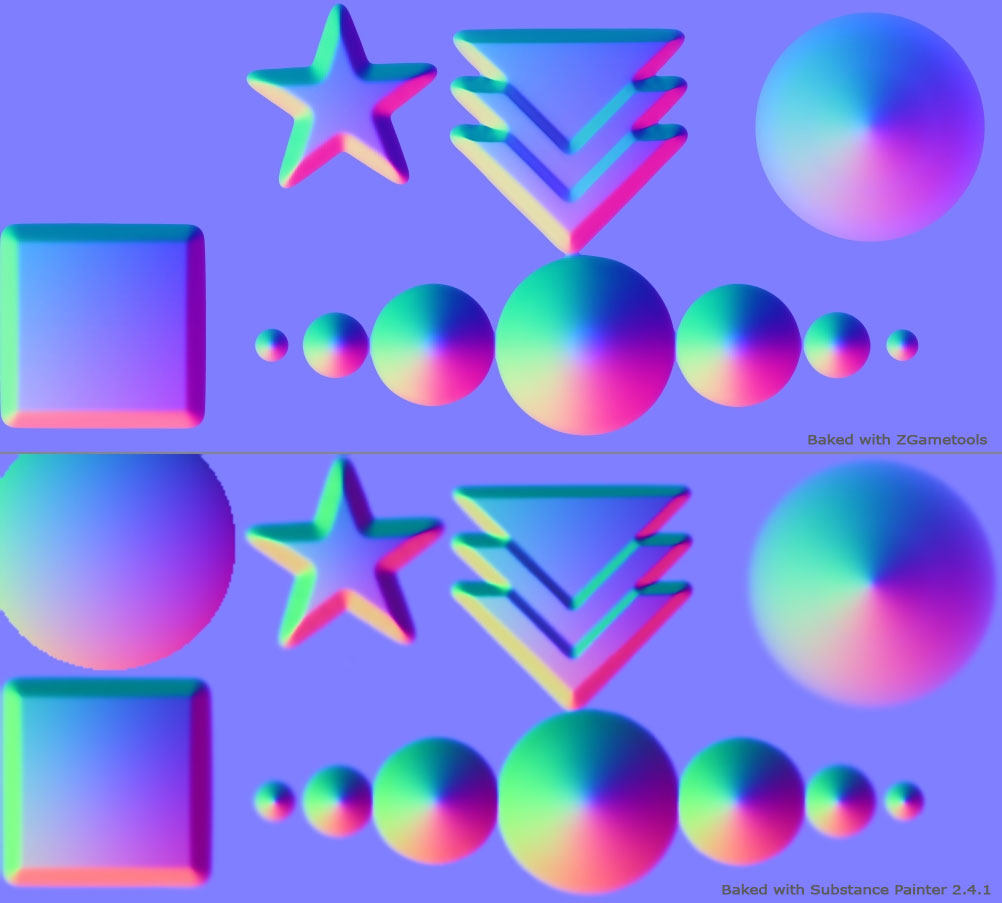 On top ZGameTools baking using the clipping plane method, on bottom Substance Painter 2.4.1
---
GGX Reflections ***
Take the control on how the GGX reflections applies the horizon occlusion on your normal map, mostly depends of the game engine you choose to export to.
Several presets (Unreal engine 4, Unity 3d, Maya/Stingray, Marmot toolbag) are now available in Zgametools Texturer to match the game engine of your
choice with the optimized settings.
Rendered into Unreal Engine 4.13 ( on top ZGametools bake, on bottom Substance painter bake)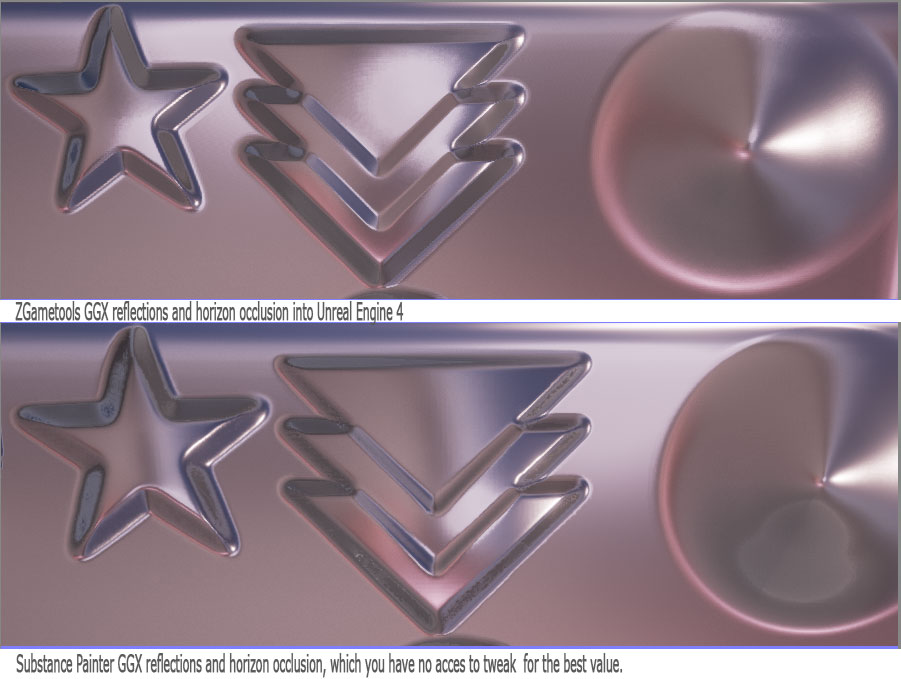 ---
Baking Rendering Time ****
My computer specs : ( low spec :s)
Amd phenom II
6 gb ram
Geforce 760 GTX
no ssd
Example :
Zbrush BPR Default AA Settings, Substance Painter with no AA
2048*2048 take only 6 seconds in Zbrush with BPR and default AA settings, and between 30 seconds to a minute to bake using Substance painter with no AA.
On left ZGametools baking, on right Substance painter 2.4.1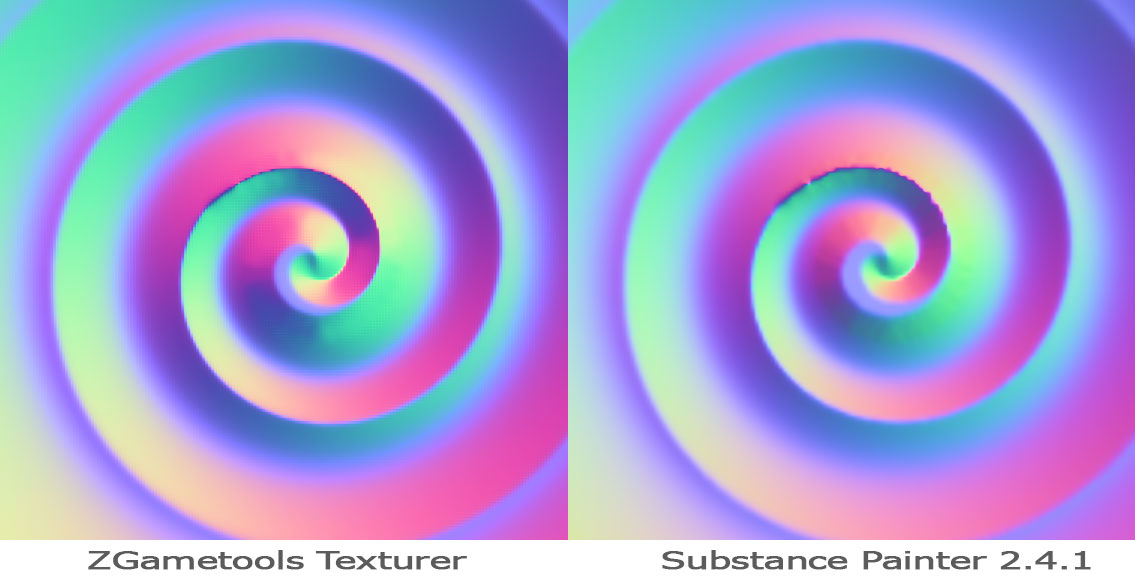 Stay tuned.
Nicolas