The Captury's, is a Motion capture technology that doesn't require any special suit with markers for the actors, and that technology can also, with few ordinaries cams, to capture several actors in the same scene with a Real time application on the 3d models in their software.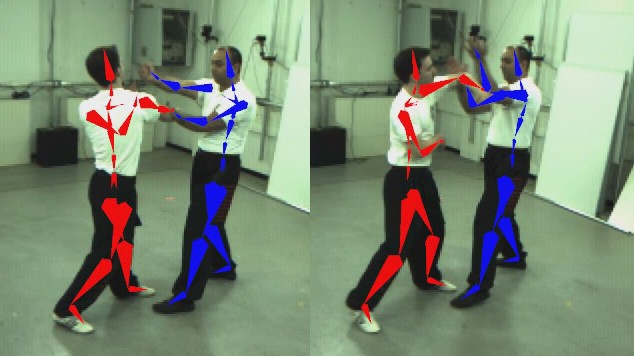 [bluequote]
"However, the suits are very uncomfortable for the actors, and the markers interfere with their movements", says Nils Hasler from the Max Planck Institute for Informatics in Saarbrücken. For this reason, the Computer Graphics researchers there have developed a method that eliminates the need for markers but captures the movements quickly and realistically.
…
"We require only a few cameras instead of the several dozen cameras needed for the special effects in Hollywood. The movements are computed so quickly that we can transfer them directly to the animated character without time delay," " Hasler explains.
…
"It was difficult for our software to reconstruct the body movements of actors wearing big coats or women entering a scene in long ballroom dresses. Our new computation method enables us to capture surfaces in such precise detail that, e.g., the draping folds of clothing can be reproduced realistically." The new technology is also useful in areas outside the film and game industry.
[/bluequote]
Official Site : TheCaptury.com
Read more : Max-Planck-Gesellschaft
Source : GizMag.com