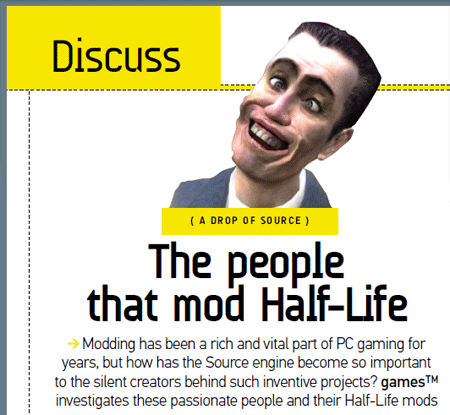 The directors of the mod project, Jurassic Life, had been interviewed to bring their vision about the Half Life modding scene.
Myself and Robert Olender, Directors for the Mod Project named "Jurassic Life",  had participated to this interview who has been published into the londonian magazine "Games TM" (N° 132).
Click on the picture to read and enjoy the article. I hope I got the right to post the article here, but anyway I post it.
I had to thank,  Adams Barnes that has directed the interview . Also I want to thank the participants, David Meade ("No More Room In Hell") and Davey Wreden ("The Stanley Parable") for their words about the game modding .
Nicolas Kirsch